मां का आशीर्वाद जीवन जीने की जड़ी-बूटी होता है: नरेंद्र मोदी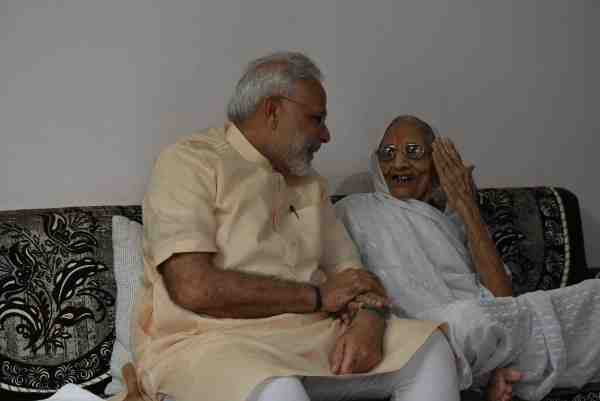 The Prime Minister (PM) of India, Narendra Modi, is celebrating his 66th birthday today, September 17.
The President of India, Pranab Mukherjee, conveyed his greetings and good wishes to Modi on his birthday.
In his message, the President said, "Please accept my warm greetings and good wishes on your birthday. Let this day be the beginning of a year of greater achievements in your and our nation's life."
I thank Honourable Rashtrapati ji for his kind birthday greetings. @RashtrapatiBhvn

— Narendra Modi (@narendramodi) September 17, 2016
Modi thanked the President in return.
[ Also Read: Narendra Modi Says Happy Birthday to Arvind Kejriwal ]
May the Almighty bless you with good health, happiness and many more years of dedicated service to the nation, the President said.
Modi met his mother Ms. Heeraben to take her blessings and said in his tweet in Hindi that "mother's affection and blessings is a herb to live life." (Nearest translation)
मां की ममता, मां का आशीर्वाद जीवन जीने की जड़ी-बूटी होता है। pic.twitter.com/JeEnDrVevU

— Narendra Modi (@narendramodi) September 17, 2016
Narendra Modi, a leader of the Bharatiya Janata Party (BJP), is the 14th and current Prime Minister of India. BJP won the Lok Sabha election in 2014 and Modi became the PM on May 26, 2014.
Photo courtesy: Press Information Bureau, Twitter