800,000 Ukrainians Face Risks of Displacement: UNHCR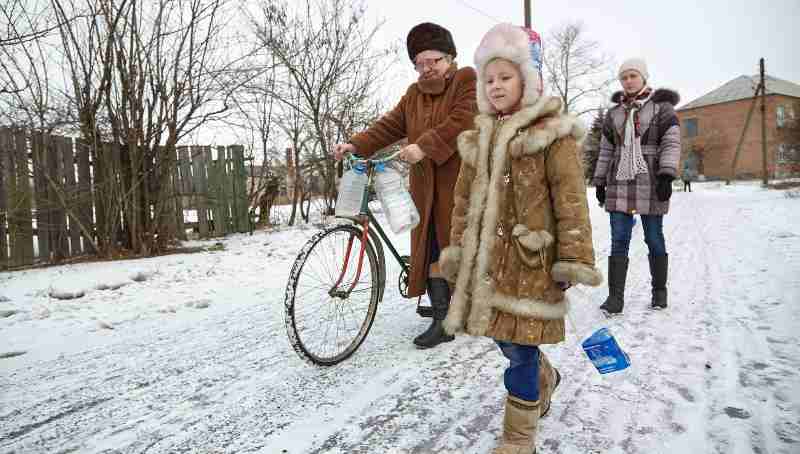 As the conflict enters its fourth year, nearly 1.6 million internally displaced Ukrainians struggle to find safety, adequate housing and access to employment.
This was stated by UNHCR spokesperson Andrej Mahecic at a press briefing Friday at the Palais des Nations in Geneva.
The UN Refugee Agency said that sporadic exchanges of fire in areas near the line of contact continue to damage civilian infrastructure, leading to new humanitarian needs and creating risks of displacement.
Safety and security remain major concerns for nearly 800,000 people living near the Line of Contact in the Donetsk and Luhansk regions in the country's East.
In June this year, the State Border Guard Service (SBGS) of Ukraine recorded more than 1.1 million crossings of the dividing line in eastern Ukraine. UNHCR says it is concerned about difficulties regarding freedom of movement of civilians, particularly while crossing the conflict line.
There are frequently long queues and subsequent delays at checkpoints. Those waiting to cross have limited access to basic services, such as drinking water, latrines, weather shelters and medical care.
Since the beginning of 2016, nearly 586,000 retired and elderly people residing in the conflict zone lost access to their pensions as a result of verification procedures introduced by the Government of Ukraine.
This has affected the most vulnerable groups, as many of them depend on pensions and social payments as their sole source of income.
Those living in non-government controlled areas are required to register as internally displaced persons with the Ukrainian authorities in order to have access to their rightful pensions and social payments.
UNHCR and its partners advocate for ensuring that displaced people have full access to government services and payments, including de-linking pensions and social benefits from the place of residence.