Academy Awards: Dates Announced for 2017 Oscars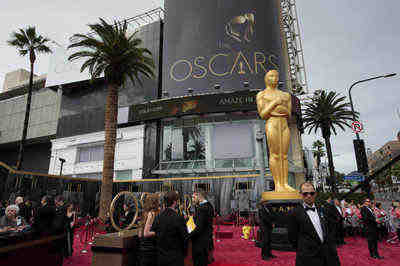 The Academy of Motion Picture Arts and Sciences is the world's preeminent movie-related organization, with a membership of more than 6,000 men and women working in cinema.
The Academy and the ABC Television Network announced Thursday key dates for the 89th Oscars. The Academy Awards presentation will air live on ABC on Oscar Sunday, February 26, 2017.
[ Click here for more Academy and Oscars News ]
Academy key dates for the 2016 Awards season are:
Saturday, November 12, 2016 – Governors Awards
Thursday, January 5, 2017 – Nominations voting opens
Friday, January 13, 2017 – Nominations voting closes
Tuesday, January 24, 2017 – Oscar Nominations Announcement
Monday, February 6, 2017 – Oscar Nominees Luncheon
Saturday, February 11, 2017 – Scientific and Technical Awards
Monday, February 13, 2017 – Finals voting opens
Tuesday, February 21, 2017 – Finals voting closes
Oscar Sunday, February 26, 2017 – 89th Academy Awards
The date for the 89th Academy Awards was previously announced, as was the date for the 90th Oscars (March 4, 2018).
The 89th Academy Awards will be held at the Dolby Theatre at Hollywood & Highland Center in Hollywood, and will be televised live by the ABC Television Network.
The Oscar presentation also will be televised live in more than 225 countries and territories worldwide.
Photo courtesy: Academy of Motion Picture Arts and Sciences