After the Failure of AAP, Get Ready to Welcome BAP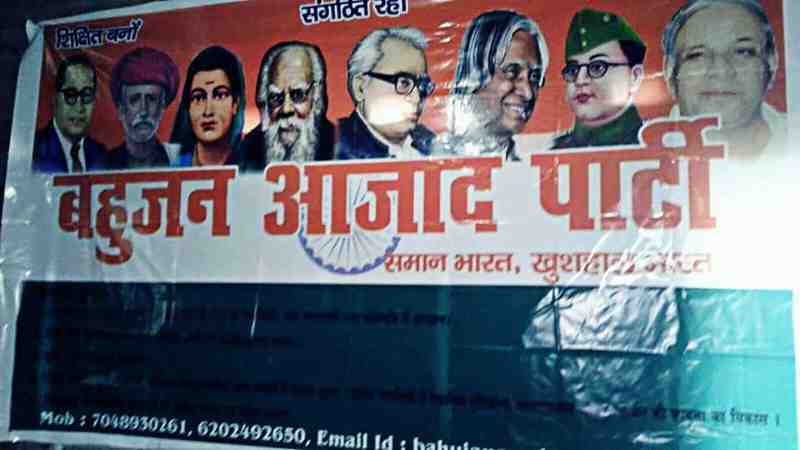 The victory in an Indian election is based on a politician's capacity to tell lies and hoodwink the voters most of whom are uneducated.
By Rakesh Raman
After the overall failure of Arvind Kejriwal's Delhi-based Aam Aadmi Party (AAP), a new political group christened Bahujan Azad Party (or BAP) is ready to enter India's political field.
Formed by a group of 50 alumni from Indian Institutes of Technology (IITs) across the country, BAP aims to fight for the rights of Scheduled Castes, Scheduled Tribes, and Other Backward Classes in India.
While BAP has applied for registration to the Election Commission, it has already started campaigning to meet the party objectives.
It is another similar experiment in the Indian politics after the failure of recent political outfits such as Kejriwal's AAP, which has become a new symbol of lawlessness and corruption in Indian politics.
[ Also Read: Education Dilemma Persists in the Schools of Delhi ]
With the promise to work for the upliftment of Scheduled Castes, Scheduled Tribes, and Other Backward Classes, the new group BAP will target the votes of extremely poor and uneducated sections of the society who can be easily cheated by the politicians.
Almost all the political parties in India try to woo millions of voters in this downtrodden class while their socio-economic conditions have been going from bad to worse.
BAP is not expected to contest the upcoming Lok Sabha election, which is scheduled to take place in 2019.
By Rakesh Raman, who is a national award-winning journalist and social activist. He is the founder of a humanitarian organization RMN Foundation which is working in diverse areas to help the disadvantaged and distressed people in the society.
Photo courtesy: BAP