Amnesty Seeks Human Rights Access in Morocco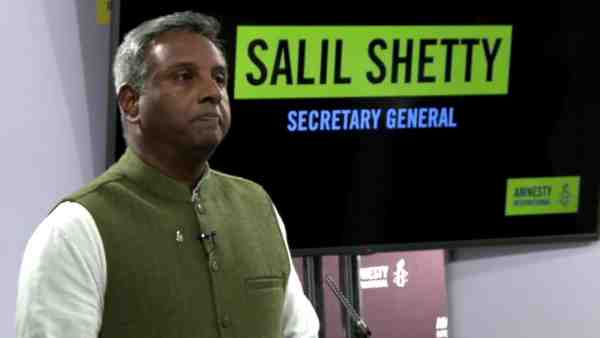 Salil Shetty, the Secretary General of Amnesty International, is visiting Rabat on 17-18 March to meet Prime Minister Abdelilah Benkirane and other government officials.
The meeting is supposed to obtain guarantees that Amnesty will be granted access to conduct fact-finding missions to Morocco and Western Sahara.
Amnesty says it has been unable to conduct human rights research in the country for the past 17 months. In June 2015, two delegates were arrested, detained and expelled from the country.
[ How the UN Plans to Protect Human Rights ]
The Moroccan authorities have also banned several Amnesty International human rights education events in Morocco over the last year and a half and tightened restrictions on other international and local NGOs.
"We are pleased to have the opportunity to discuss human rights with Prime Minister Benkirane," said Salil Shetty.
The delegation is also meeting the Minister of Justice and Liberties, other government ministers, members of Parliament, and representatives of other institutions including Morocco's National Council for Human Rights, as well as representatives of Moroccan civil society groups including victims of human rights violations.
As well as access for human rights research the delegation will also raise human rights concerns and discuss recommendations on judicial reforms with the Moroccan authorities.
Photo courtesy: Amnesty