Arnold Schwarzenegger to Honor Bruno Sammartino
WWE (NYSE:WWE) announced Monday that Hollywood icon, bodybuilding legend and former Governor of California, Arnold Schwarzenegger, will induct Bruno Sammartino into the WWE Hall of Fame.
The ceremony will be held at Madison Square Garden on Saturday, April 6, 2013 as part of WrestleMania Week.
"It is an honor to induct 'The Living Legend' Bruno Sammartino into the WWE Hall of Fame,'" said Arnold Schwarzenegger. "It will be a historic night as he headlines Madison Square Garden again."
[
Also Read
:
Arnold Schwarzenegger Honored at Comic-Con Show
]
Sammartino and Schwarzenegger have a friendship that dates back more than 40 years. Growing up in Austria, Schwarzenegger idolized Sammartino and admired the extraordinary strength he displayed in the ring.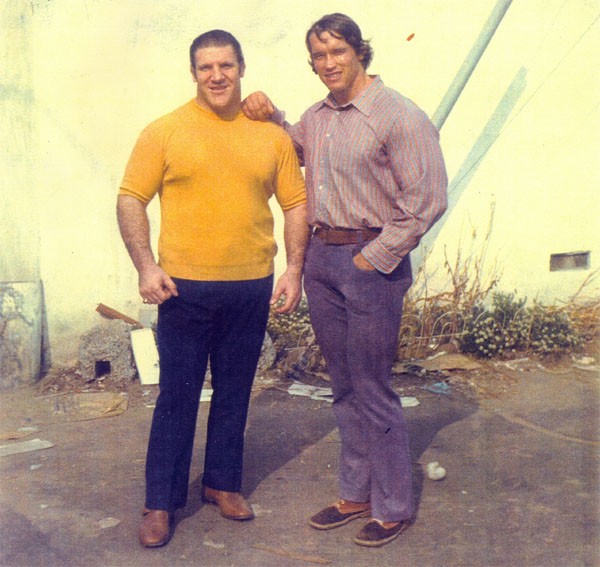 After meeting face-to-face in 1967, they often worked out together, and Schwarzenegger was in attendance for a number of Sammartino's main event matches.
"I am humbled that Arnold Schwarzenegger will be inducting me into the WWE Hall of Fame," said Bruno Sammartino. "The kindness and support that Arnold has shown me over the years is truly overwhelming."
Sammartino continued to be a huge inspiration to Schwarzenegger during his entire career. In March 2013, Schwarzenegger was present as Sammartino was inducted into the International Sports Hall of Fame in Columbus, Ohio.
WWE, a publicly traded company (NYSE: WWE), is an integrated media organization and it offers global entertainment.