Artist Romero Britto to Launch Britto Barbie Doll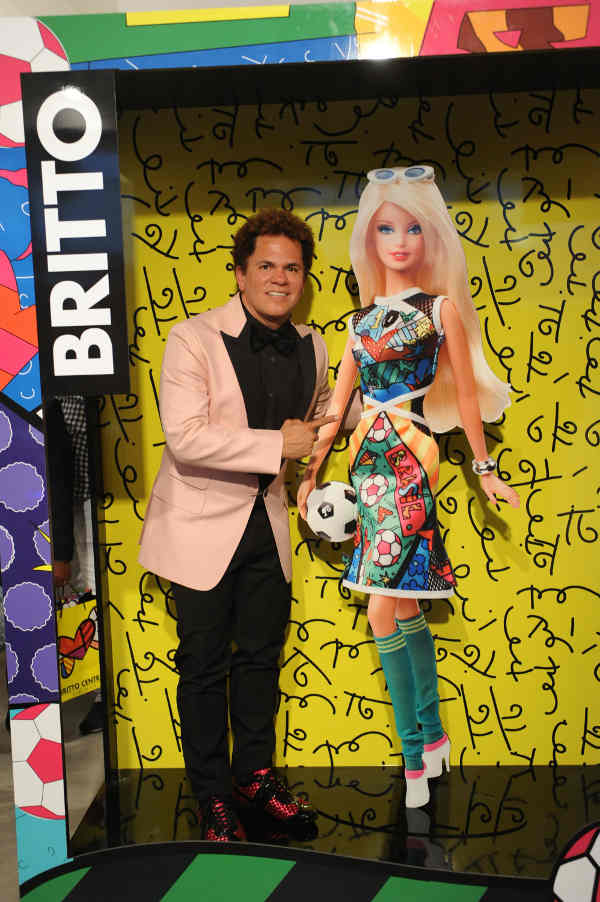 Barbie fans celebrated with artist Romero Britto to celebrate the launch of the new Britto Barbie doll in his Miami gallery. Romero Britto uses a vibrant style that mixes influences from cubism to pop.
After painting a portrait of Barbie in 2006 he envisioned bringing his masterpiece to life and his aspirations have become a reality with this special edition Barbie doll.
Just in time for Game Day, Barbie honors two of Brazil's national treasures — football and Britto's iconic pop art.
The Barbie doll is now available at www.Amazon.com and www.ShopBritto.com.