Axe White Label to Help Guys "Feel Their Finest"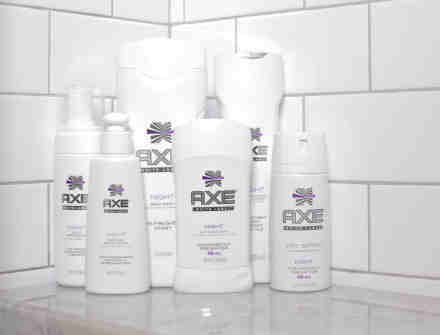 Axe, a men's fragrance brand, introduces Axe White Label – a refined product line developed with complex fragrances, for today's multi-faceted, sophisticated guy.
With the White Label launch – centered on the idea that "how you feel says it all" – Axe is striking a broader take on confidence that reflects the mindset of the modern man, helping him feel his finest.
Axe White Label products are available in four fresh variants – Night, Forest, Island and Air.
Consisting of a new Dry Spray antiperspirant, as well as an antiperspirant solid, body wash, 2-in-1 shampoo + conditioner, style refresher and cooling style cream, the White Label line features new packaging that captures the brand's refined take on a contemporary masculine aesthetic.

The campaign's advertisements – created by BBH New York and directed by Ari Weiss – reflect a sophisticated take on inner confidence while remaining true to the playful nature of the Axe brand.
The :30-second "Hotel" spot will be featured during the first-ever 2015 College Football Playoff Semifinals on January 1, 2015, as well as the 2015 College Football Playoff National Championship on January 12, 2015 – both of which will air on ESPN.