Bawana Victory Will Lead to the Fall of Kejriwal Government: BJP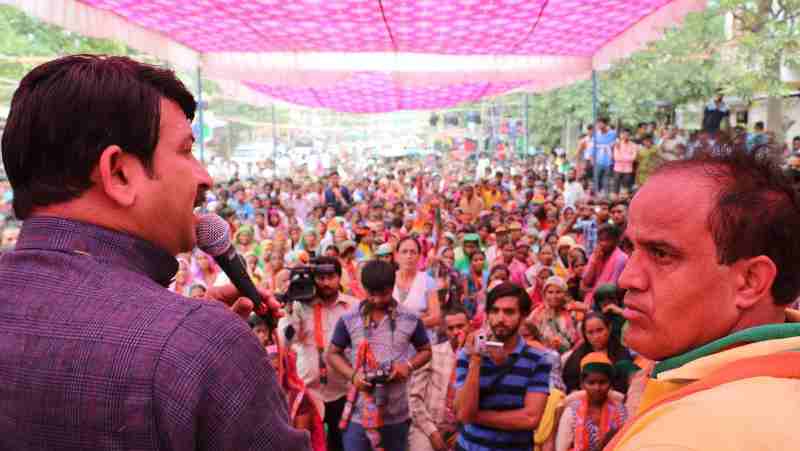 Delhi BJP President Manoj Tiwari said Saturday that people of all communities settled in villages, resettlement clusters, other colonies of Bawana are extending vast support to BJP. He added that BJP's victory in the bye-poll will lead to the fall of Arvind Kejriwal government.
Tiwari was campaigning for the party's candidate Ved Prakash in Delhi assembly bye-poll from Bawana constituency.
Tiwari addressed 4 public meetings apart from doing a road show and door-to-door campaigning in Bawana, Rohini C (Shahbad) and Puth Khurd municipal wards area of Bawana assembly constituency.
[ Academic Standards of Schools Deteriorating: Education Minister Manish Sisodia ]
Tiwari said that the people of Bawana especially scheduled castes are going to whole heartedly vote for Ved Prakash who is hailed as a man of high integrity and clean politics in view of his decision to quit Aam Aadmi Party forsaking his half tenure as MLA.
The Delhi bye-poll is scheduled to take place on August 23. Congress and Aam Aadmi Party (AAP) are the other major parties that are expected to contest the election.
Photo courtesy: Delhi BJP