Beyoncé Partners with UNICEF to Bring Safe Water to Children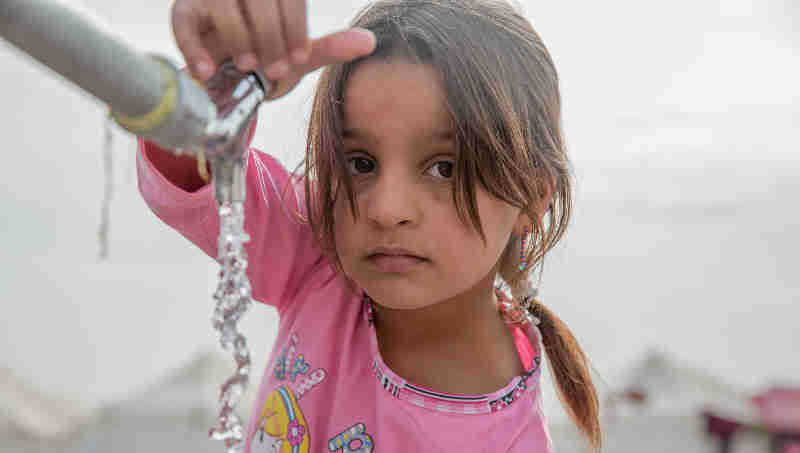 Global entertainer and humanitarian Beyoncé has teamed up with UNICEF through her BeyGOOD philanthropic arm to announce the launch of BEYGOOD4BURUNDI, a multi-year partnership to provide safe water to the most vulnerable children in Burundi.
The partnership will support programmes to improve water, sanitation and basic hygiene practices in the hardest-to-reach areas of the landlocked East African nation.
According to UNICEF, the water crisis in Burundi is a crisis for children. When children have to rely on unsafe water, they become weak, malnourished and susceptible to water-borne diseases, which are among the leading causes of death in children under five.
[ Dust Pollution: Your Children Are Not Safe in Delhi ]
The lack of water also forces children to miss out on school to walk for miles in search of wells. The burden of fetching water falls disproportionately on girls, who risk attacks along their journeys.
"Access to water is a fundamental right. When you give children clean and safe water, you don't just give them life, you give them health, an education, and a brighter future. I am committed to helping drive lasting solutions to the water crisis in Burundi," said Beyoncé.
[ Humanitarian Crisis Persists at DPS Housing Society in Delhi ]
The first phase of the partnership includes the construction of new wells equipped with hand pumps, hygiene education and the improvement of water and sanitation facilities in schools in four priority regions.
They include Bukemba and Giharo in Rutana Province and Kinyinya and Nyabitsinda in Ruyigui Province. In these rural communities, children are chronically malnourished and more than 65 percent of the population use unsafe water sources. Children and families have to walk long distances to water collection points, and even then the water access rate is extremely low.
Further announcements related to the initiative will be made on 20 November 2017, when the world comes together to celebrate World Children's Day – and give a voice and global platform to the most vulnerable and hardest to reach children on the planet.