Bikini Body Challenge Goes Online on YouTube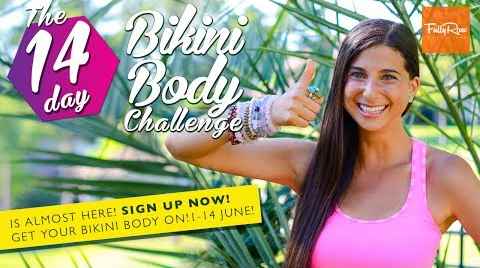 YouTube celebrity and vegan culinarian, Kristina Carrillo-Bucaram, debuts her first 14-day bikini body challenge on YouTube.
Beginning on June 1st and ending on June 14th, this integrative diet and exercise program includes 14 daily videos to kick off summer fitness, healthy eating, and encourages followers to build self-confidence.
Each day of the 14-day challenge will include videos that outline: meal plans, recipes, fitness videos, bikini body ready tips, weight loss tricks, and more.
[ Also Read: Lionsgate Befit Channel Offers Original Fitness Programming ]
Bucaram states, "I want to be here to inspire you to gain that self-image you need so that you can really radiate self-confidence!"
Every participant who comments on all 14 videos will receive a free e-book at the end of the challenge. The free e-book will include: the 14 day meal plan, exercise routine, and summary of all of the information in the challenge.
To learn more about Kristina and healthy living you can visit any of her social media channels and register for the challenge online here.