Biz Deals from RMN Company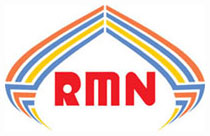 There's no denying the fact that small- and medium-sized companies across the world can help dwindling economies recover from the recessionary onslaught and come back on the growth trajectories.
With their leaner business management techniques, they're fully equipped to catapult the international trade to the next level of prosperity and pull off overall socio-economic development on all fronts.
It's this belief in the power of smaller businesses that our RMN Company has decided to join hands with them. We want to become partner in their success at every step of their journey in the cutthroat business world.
A few months ago, we had launched Tech-Wise Knowledge Center for SMBs on our tech site RMN Digital to help smaller businesses use technology effectively for their business growth
And now we have introduced Biz Deals – a featured section on our global news service Raman Media Network. This section will act as an information-exchange interface for potential business partners across the world.
Here, an exclusive page is created for each company in a structured format. It will give quick information to companies looking for business partners in their local areas as well as in export markets so that they could have mutually beneficial business deals.
Companies for You
Energy Equipment: Manufacturing waste water treatment products… and more. Visit Company Page.
If you want your company to get featured in the Biz Deals section, you can contact us.
Biz Deals section is being introduced today, December 22, 2012.