BJP Announces New Team for North Delhi Municipal Corporation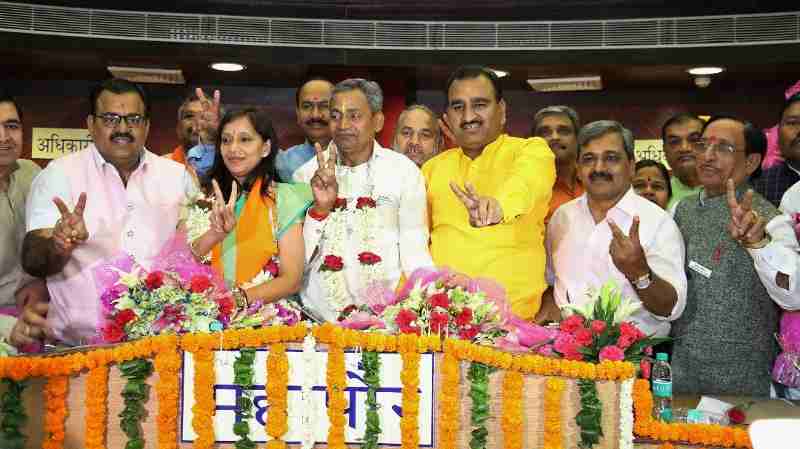 Delhi BJP president Manoj Tiwari congratulated Thursday Dr. Preety Aggarwal for her unopposed election for the Mayor and Vijay Bhagat as Dy. Mayor of North Delhi Municipal Corporation (DMC).
Tiwari has also hailed the unopposed election of Tilak Raj Kataria, Jai Prakash, Jayender Dabas, and Ramesh Kumar for the standing Committee of North DMC.
The local BJP leader has expressed hope that the new North DMC team under Dr. Preety Aggarwal Tilak Raj Kataria will work to make the city a clean and beautiful habitat.
[ Kashmiri Migrant Tortured at DPS Housing Society Delhi ]
Tiwari said that North DMC area consists of the heritage and tourism areas of Delhi apart from the biggest trading centre.
"A great responsibility lies on this new team to provide good civic services to the residents, businessmen, and above all to the tourists who will carry the reflection of a better Delhi countrywide," Tiwari suggested.
The Pradesh General Secretaries and others leaders congratulated the new councilors and expressed hope that they will give a transparent administration.
Photo courtesy: Delhi BJP