Budweiser Clydesdales to Return for Super Bowl 2015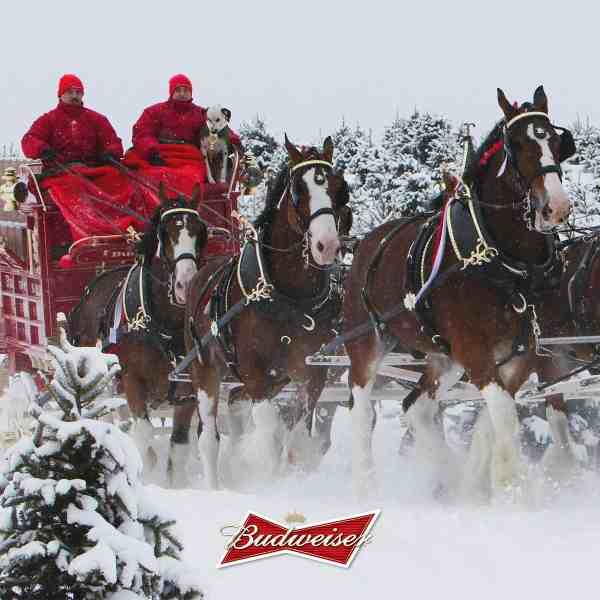 Beer company Budweiser reveals that the Budweiser Clydesdales are not going anywhere.
"We are excited to see exactly how much the Clydesdales can still touch the hearts and minds of our passionate fan base," said Brian Perkins, vice president, Budweiser.
"There have never been any plans to remove our beloved Budweiser Clydesdales from our brand identity. In fact, we can confirm they will return to the Super Bowl in 2015. And they are stars of our new online holiday campaign that has been in production for months."
The Budweiser Clydesdales can be found giving folks a safe ride home in a new video promoting responsible drinking during the holidays.
"Let me be clear," added Perkins. "Straight from the horse's mouth: The Budweiser Clydesdales are here to stay and will continue to play a central role in our campaigns, including holidays and Super Bowl."
Budweiser, an American-style lager and full-flavored lager in the U.S., was introduced in 1876 when company founder Adolphus Busch set out to create a national beer brand in the United States.