Caesars Entertainment to Get Pure Monster Sound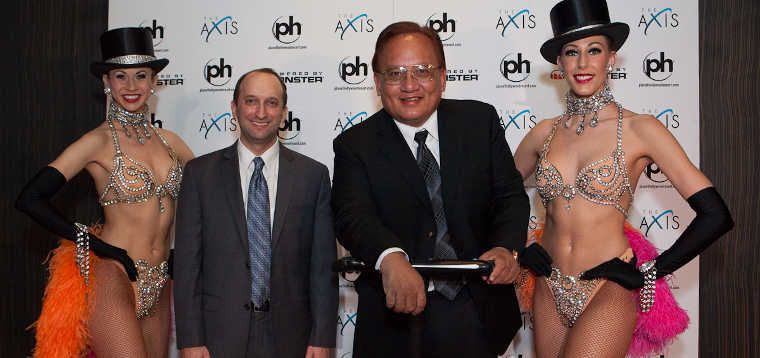 Caesars Entertainment, Planet Hollywood Resort & Casino and Monster, which offers audio consumer electronics, are joining hands to bring new audio experiences and other offers to Caesars Entertainment guests at The Axis at Planet Hollywood Resort & Casino.
The partnership will also create custom headphone designs to be sold at retail locations at more than 40 Caesars Entertainment resorts across the country.
The partnership will further enhance The Axis, the newly transformed 7,000-seat live entertainment venue in Las Vegas, with acoustics Powered by Monster.
Caesars and Monster announce their new partnership by introducing the newly named theater, The Axis Powered by Monster.
The AXIS will give concertgoers the opportunity to enjoy the new audio experience provided by Pure Monster Sound.
Caesars Entertainment Corporation is the world's leading casino-entertainment company.
In the picture above: Jason Gastwirth, Caesars Entertainment senior vice president of marketing and entertainment poses with Head Monster and Monster Founder, Noel Lee at the event celebrating the strategic partnership this week.