Can Swachhata Hi Seva Program of Modi Clean India?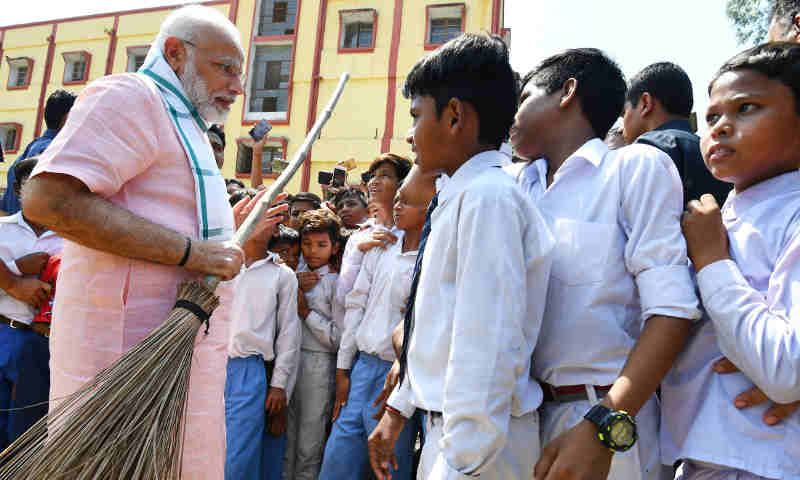 As most Indian politicians are intellectually challenged, they cannot solve any problem that needs the use of intellect. In order to make their presence felt, they wear colorful clothes everyday and appear superficially in razzmatazz such as inauguration events, lamp-lighting ceremonies, aerial surveys of flood-affected areas, and showy brooming displays. People of India do not need ministers to do all these mundane jobs which even a donkey or a monkey can do. ~ Click here to read more.
---
The Prime Minister, Narendra Modi, participated Saturday in the Swachhata Hi Seva show by performing Shramdaan at a school in Delhi.
Shortly after launching the program through a video conference interaction with a cross-section of people from 17 locations across the country, the Prime Minister traveled to the Babasaheb Ambedkar Higher Secondary School, at Rani Jhansi Road in central Delhi.
[ Let Us Save the School Education of Delhi ]
He offered floral tributes to a statue of Babasahed Ambedkar, and participated in the cleanliness drive. He also interacted with young students at the school, and exhorted them towards the cause of Swachhata (cleanliness).
Narendra Modi's expensive Swachh Bharat Abhiyan has failed to clean even India's capital New Delhi let alone the rest of the country.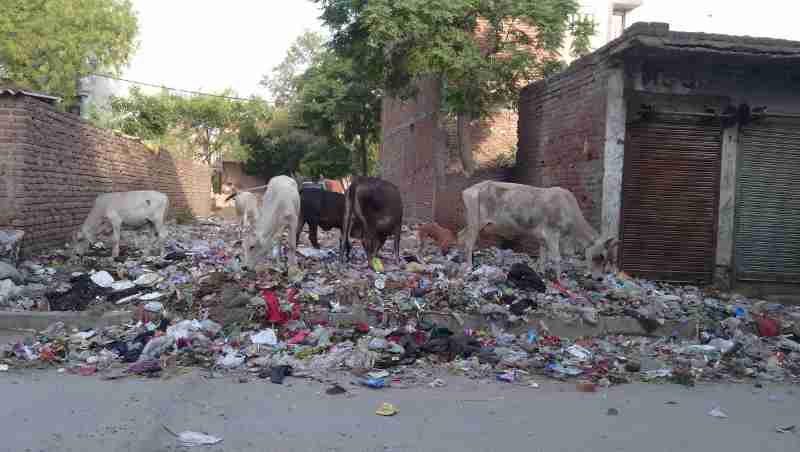 According to a government statement, the Prime Minister traveled to, and from the school, in normal traffic, and without customary protocol. No special traffic arrangements were made for his visit.
This school campus had been bought by Dr. Ambedkar himself in 1946, with an aim to advance the educational, social and economic well-being of Scheduled Castes.
Photo courtesy: Press Information Bureau