Chandigarh to Have Infosys Red Cross Sarai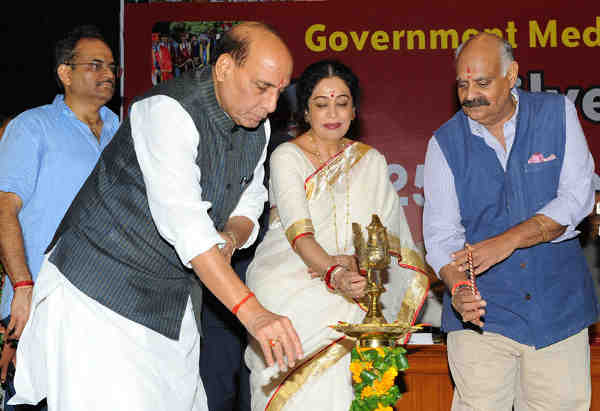 Rajnath Singh, Union Minister for Home Affairs in India, laid the foundation stone on Friday for the construction of Infosys – Red Cross Sarai at the Post Graduate Institute (PGI) of Medical Education and Research, U.T. Chandigarh.
He was welcomed by the officers of Chandigarh Administration, representatives of PGI Administration, and tech company Infosys Limited.
Rajnath Singh also distributed Wheel Chairs and Tricycles to the physically impaired persons. He appreciated the initiative taken for this noble cause by the Chandigarh Administration, PGI authorities, and Infosys.
[ Free Schools to Provide Modern Education to Poor Children ]
Indian Red Cross Society (IRCS), U.T. Branch, Chandigarh has come forward with a very noble cause of constructing a Sarai Building in the PGI Campus.
The land for the Sarai has been provided by the PGI to IRCS, Chandigarh and the construction will be done by Infosys. The IRCS, Chandigarh will run the Sarai which will be constructed in 18 months with an approximate cost of Rs.12 crore to be donated by the Infosys.
[आओ मिल कर करें एक नये और समृद्ध भारत का निर्माण]
The total area of the site earmarked for the construction of Sarai building is 40000 square feet. The 316-bedded building has been designed to cater to the needs of the patients and the attendants visiting PGI, Chandigarh.
The event was attended by V.P. Singh Badnore, Governor of Punjab, and Kirron Kher, a Chandigarh-based politician.
Photo courtesy: Press Information Bureau