Chevrolet Auction to Benefit Cancer Institute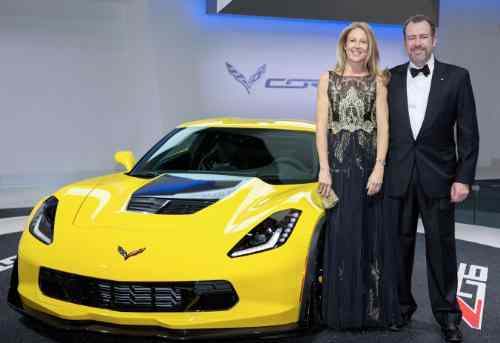 The first retail production 2015 Chevrolet Corvette Z06, the most track-capable Corvette in the brand's history, will be auctioned to benefit the Karmanos Cancer Institute.
The Barrett-Jackson auction house will offer the supercar during its Collector Car Auction in Palm Beach, Fla., on April 12.
The auction extends General Motors' support of the Karmanos Cancer Institute, one of 41 National Cancer Institute-designated comprehensive cancer centers in the country, which last year raised $1 million by auctioning the first 2014 Corvette Stingray Convertible at Barrett-Jackson.
This year, Chevrolet is donating the all-new Corvette Z06 in support of Karmanos Cancer Institute's 32nd Annual Dinner.
[ Also Read: NBA Cares for Kids Battling Cancer ]
All proceeds from the auction will go to the renovation of the Institute's infusion center, providing a more comfortable and soothing setting for patients to receive chemotherapy treatments.
GM President Dan Ammann and his wife, Pernilla, chief operating officer of Mother New York, will chair the Annual Dinner on Saturday, April 26, at the Fox Theatre.
This is the fourth consecutive year that a member of GM senior leadership has chaired the event.
Those unable to attend the Palm Beach Collector Car Auction may bid online.
The winning bidder will receive a letter of authenticity, as well as the ability to select the color of his or her 2015 Chevrolet Z06.