China Searching for the Trail of the Hump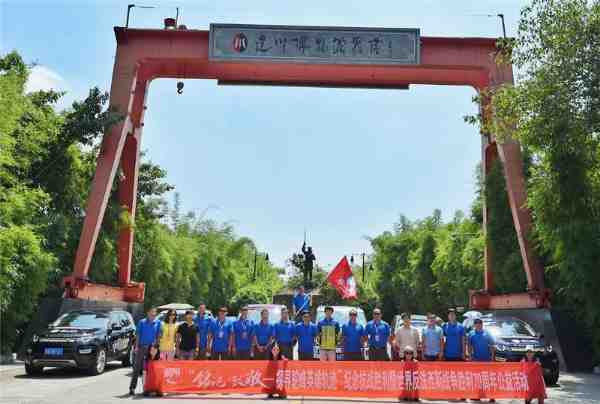 To commemorate the 70th anniversary of China's victory in the Sino-Japanese War and the country's contribution to defeating the Axis powers during World War II, the "Remembrance and Tribute — Searching for the Trail of the Hump" public interest program was launched at Jianchuan Museum Cluster in the city of Chengdu in southwestern China.
A convoy arranged by the organizers left for the Ruoguo Glacier in Yigong, a village located in Nyingchi Prefecture, Tibet, to search for the debris of the Consolidated C-87 Liberator Express air-freighter, serial 41-24668, that was flown and crashed into the Himalayas during World War II.
Once found, the debris will be housed in Jianchuan Museum Cluster's Hall of the Heroes of the Flying Tigers.
The delivery of supplies over the Hump, the name given by Allied pilots to the route over the eastern end of the Himalayan Mountains over which they flew military transport aircraft from India to battle-scarred China during World War II, was the most sustained, difficult and costly airlift in the history of military air freight.
Hump pilots delivered approximately 850,000 tons of strategic supplies; nevertheless about 1,500 US aircraft crashed in the area along the southwest border of China during the ordeal.
The C-87 serial 41-24668 air-freighter crashed on the Ruoguo Glacier in 1944 and was discovered in the 1990s. The remains of five US pilots were handed over to the US, while the debris of the plane remained in the depths of the glacier.
The program was initiated by Jianchuan Museum Cluster in collaboration with the crew of the film The Bombing and China International Culture & Image Communication Corporation, a subsidiary of Xinhua News Agency.
China International Culture & Image Communication Corporation has assembled an official photography team which will cover and record every moment of the event.
Chen Xiaobo, chief editor at Xinhua News Agency and a famous curator, will take the lead in planning and launching the extensive "Broken Wings — The Search for C-87" exhibit.
At the launching ceremony, four veterans, Wang Xianlong, Hua Zhongzhu, Liao Junyi and Wang Jian, presented a flag to the leader of the search team, and were given a standing ovation by attendees.