Civil Unrest in India: Youth Congress Gheraos Parliament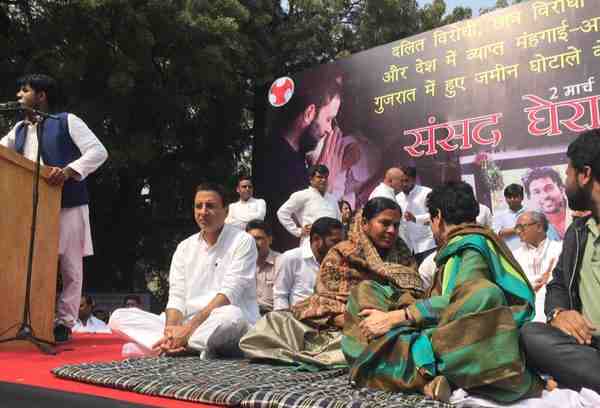 As the civil unrest is increasing in India against the high-handedness of the BJP government led by Prime Minister Narendra Modi, various categories of people are protesting across the country.
Close on the heels of a protest call given by the communist parties, today the youth wing of Congress is organizing a gherao of Indian Parliament.
This is in addition to the ongoing protests by students in various universities of India. Students say that the Modi government – and particularly the education minister of India – is exercising undue interference in universities to establish a Hindu hegemony in the educational institutions.
Recently, the Modi government used the police force to arrest a few students from the Jawaharlal Nehru University (JNU) under the draconian sedition law while there was hardly any proof against the students.
[ Hindu Groups Attacking Human Rights in India: Amnesty ]
Meanwhile, the mother of Rohith Vemula – a Hyderabad University student who was forced to commit suicide under excessive BJP pressure – joins Congress campaign for injustice against the Dalits.
Opposition parties are protesting against BJP government's failure on various fronts such as economic, social, law and order, internal security, etc.
However, BJP has ignored all protests and hints that there is a conspiracy to destabilize the government.
Photo courtesy: Youth Congress