Coca-Cola CEO Muhtar Kent Face-to-Face with Maria Shriver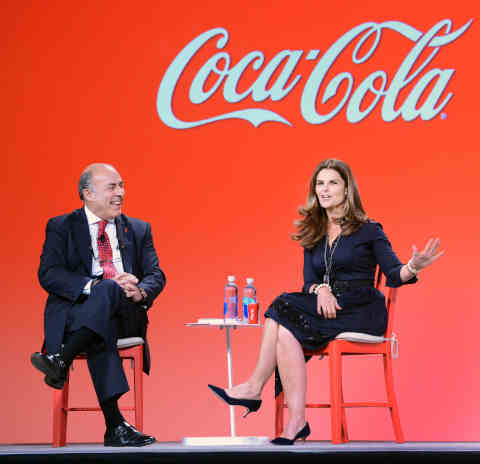 The Coca-Cola Company informed Wednesday that its CEO Muhtar Kent and Maria Shriver discussed The Shriver Report and Coca-Cola's 5by20 women's economic empowerment initiative.
Maria Shriver is an American journalist and formerly the First Lady of California, as the wife of California Governor and Hollywood star Arnold Schwarzenegger.
The discussion was held at The Coca-Cola Company's 2014 Annual Shareholders Meeting.