Conference on the Question of Jerusalem Opens in Morocco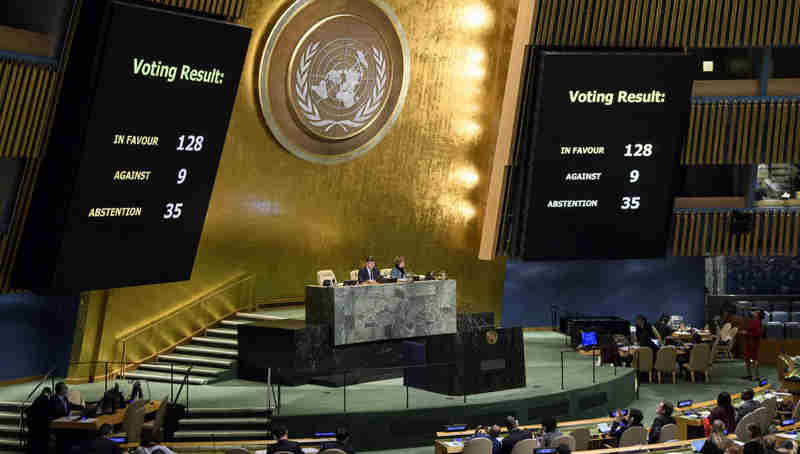 The fifth International Conference on the Question of Jerusalem opened in Rabat, Morocco, on 26 June with a call by King Mohamed VI of Morocco and Chairman of the Al-Quds Committee for a greater rallying of diplomatic efforts to secure binding international resolutions that protected the city and safeguarded its spiritual, cultural, and legal character.
Convened under the theme "The Question of Jerusalem after 50 years of Occupation and 25 years of the Oslo Accords," the Conference aimed to provide an opportunity for Member States to manifest their positions and share opinions, particularly in view of recent developments.
It also aimed to give a voice to youth from East Jerusalem to present their plight to the international community and favour identifying actionable solutions to the challenges confronting them as a vital component of the city's future.
[ UN General Assembly Rejects Trump's Jerusalem Decision ]
The opening session of the Conference continued on Wednesday, 27 June, with statements by Miroslav Jenča, United Nations Assistant-Secretary-General for Political Affairs; Samir Bakr, Assistant Secretary General for Palestine Affairs of the Organization of Islamic Cooperation (OIC); Mohammed Shatayyeh, Minister of the Palestinian Economic Council for Development and Reconstruction and Representative of the State of Palestine; and Fodé Seck, Chairman of the Committee on the Exercise of the Inalienable Rights of the Palestinian People.
The Conference will continue on 28 June.