Cyndi Lauper: She's So Unusual
Music icon Cyndi Lauper will celebrate the anniversary of her debut album with She's So Unusual: A 30th Anniversary Celebration.
It will be released through Legacy Recordings, a division of Sony Music Entertainment, on April 1, 2014 and is available for pre-order on iTunes and Amazon.
The 2-CD deluxe edition will feature the original album, rare demos, live concert recording as well as remixes by DJs and producers including NERVO, Bent Collective and Yolanda Be Cool.
The collection will also be made available as a solo CD (original remastered album and 3 new remixes) as well as a 1-LP vinyl (includes an insert for download of 3 new remixes).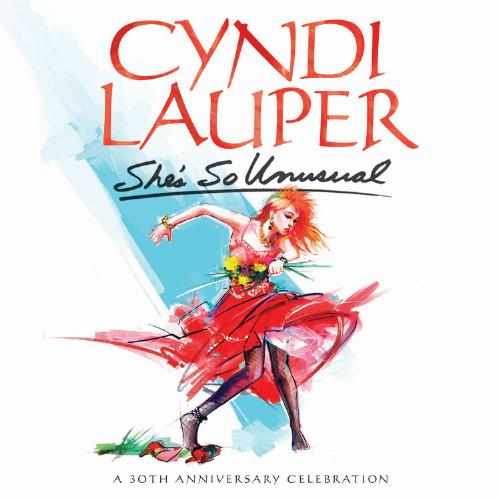 The NERVO remix of "Time After Time" is available for download with every iTunes pre-order and is streaming now exclusively at People.com.
The collection includes a reusable sticker set, including vinyl cut outs of Lauper's outfits and accessories that can be arranged in different combinations on a 3D fold-out backdrop of the bedroom featured in her iconic "Girls Just Want To Have Fun" music video.
"I'm always looking forward, trying to do something that's new and different," said Lauper. "But every once in a while it's good to look back and celebrate. I've always been proud of this album, with the statement we made and, most importantly, what it has meant to my fans, I want to thank them for all the years of support," said Lauper.