Danica Patrick Drives the "Healthy Driven" Initiative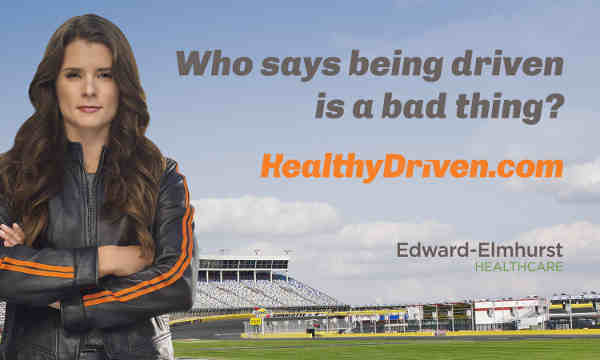 Edward-Elmhurst Healthcare is announcing "Healthy Driven," an initiative to position one of the larger health systems in Illinois as devoted to helping patients move their health forward.
In the coming months, race car driver Danica Patrick will be featured as the spokesperson in a Healthy Driven marketing blitz that includes TV and radio commercials, newspaper and magazine ads, billboards, and a presence at public transportation centers and on public transportation vehicles.
A new website features the Danica Patrick Healthy Driven Challenge where consumers can select a challenge to help them take charge of their health.
Participants can share their challenge on social media and receive a personalized photo with Patrick.