Davos: Professor Schwab Appreciates Economic Growth in Pakistan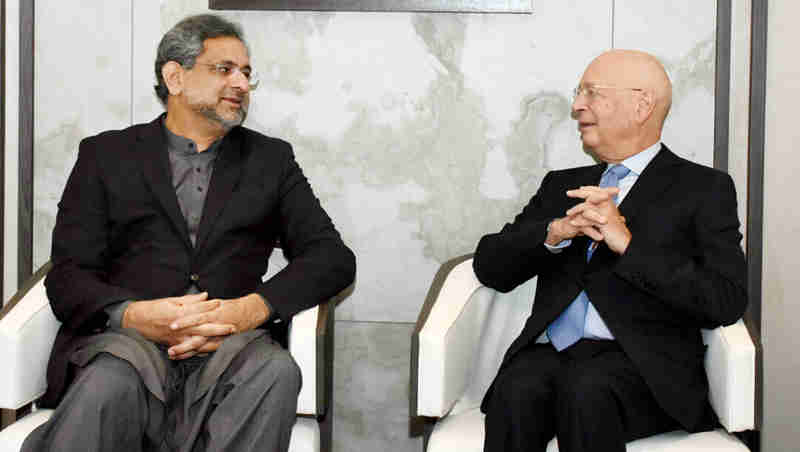 Pakistan Prime Minister (PM) Shahid Khaqan Abbasi met with Professor Klaus Schwab, Founder and Chairman of the World Economic Forum (WEF) in a bilateral meeting at the sidelines of the WEF Annual Meeting 2018 in Davos on Thursday. Special Assistant to PM Ali Jehangir Siddiqui was also present.
Professor Schwab held discussion with Abbasi regarding Pakistan's economy. Abbasi informed that Pakistan's economic growth will reach 6% this year.
[ Download the Consultative Paper: Need to Transform the Political System in India ]
Professor Schwab appreciated the efforts and measures taken by the present Government for registering a significant growth in the economy.
He also noted the size of young population of Pakistan and appreciated the Prime Minister's focus on creating jobs for the youth in Pakistan.
Photo courtesy: PMO Pakistan