Diabetic NASCAR Driver Ryan Reed Wins in Daytona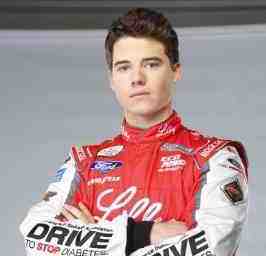 On Saturday, February 21, NASCAR Xfinity Series driver and Lilly Diabetes ambassador Ryan Reed won the Alert Today Florida 300 at Daytona International Speedway.
This is his first win as a NASCAR driver and shows that with hard work and proper management, anything is possible – even for people living with diabetes.
Reed, who was diagnosed with type 1 diabetes at age 17, was told that he would never race again. He refused to give up on his dream of racing and in 2013, became a driver for Roush Fenway Racing.
[ Comcast Revs Up X1 with New NASCAR Features ]
Since his diagnosis, Reed has also joined forces with Lilly Diabetes and the American Diabetes Association on Drive to Stop Diabetes, an initiative that brings awareness and diabetes education to thousands at NASCAR races nationwide.
Through Reed's example, children and adults with diabetes can see that the disease doesn't need to stand in the way of pursuing their dreams.
"When I was diagnosed with type 1 diabetes, I knew that through hard work and a great support system, I could learn how to manage the disease and continue to compete as a racecar driver," said Reed. "I'm so excited to get this first win at Daytona, but am even more excited for what this means to the diabetes community. I'm living my dream and others with diabetes can do the same."
Reed will continue to compete in the NASCAR Xfinity Series races this season with Roush Fenway Racing in the No. 16 Lilly Diabetes / American Diabetes Association Ford Mustang.
For more information on Drive to Stop Diabetes, you can visit the campaign's website.