Diet Pepsi Offers Aspartame-Free Diet Cola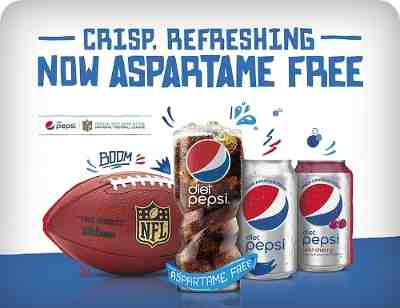 Pepsi unveils a new option for cola fans – aspartame-free Diet Pepsi. Now consumers can begin to purchase aspartame-free Diet Pepsi, says the company.
"Diet cola drinkers in the U.S. told us they wanted aspartame-free Diet Pepsi and we're delivering," said Seth Kaufman, SVP Pepsi and Flavors Portfolio, PepsiCo North America Beverages. "We recognize consumer demand is evolving and we're confident cola-lovers will enjoy the crisp, light taste of this new product."
Now Diet Pepsi, Caffeine Free Diet Pepsi, and Wild Cherry Diet Pepsi will be sweetened with a blend of sucralose instead of aspartame and will be available at retailers throughout the U.S.
An integrated marketing effort kicked off Monday to encourage consumers to taste the diet cola through sampling, advertising, coupons, retail promotions and social media activations.