Dietmar Exler to Head Mercedes-Benz USA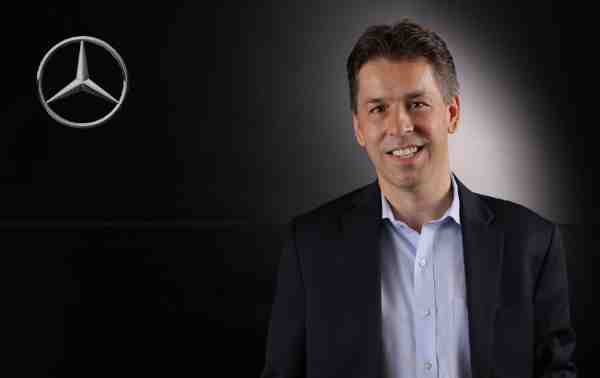 The Daimler Board of Management has appointed Dietmar Exler (47), to President and CEO of Mercedes-Benz USA (MBUSA) and NAFTA effective January 1.
The announcement was made by Ola Kaellenius, member of the board of management of Daimler AG, Mercedes-Benz Cars Marketing & Sales, to whom Exler will report.
Exler succeeds Stephen Cannon, who will leave the company. Cannon will remain as a consultant to MBUSA until January 31, 2016.
In his new role, Exler assumes overall responsibility for Mercedes-Benz passenger cars and the smart brand for the U.S. and NAFTA regions.
[ RMN Foundation: Friends of the Future Schools in India ]
He leads MBUSA's more than 1,500 employees and 373 dealers throughout the U.S. as well as an additional 1,240 employees in Canada and Mexico.
Exler became vice president, sales for MBUSA in January 2014. Exler's career spans nearly two decades with international business experience in various leadership roles.
He began at McKinsey & Co. in 1997 as part of the financial interest group in their Germany office and later in their Midwest office, based out of Detroit, Mich.
[ Germany Offers €250 Million for Children Caught in Conflict ]
Five years later, Exler joined (then) DaimlerChrysler Financial as senior manager of program development and was promoted to vice president of marketing the same year.
In 2004, Exler became vice president of customer services for (then) DaimlerChrysler Financial Services in Farmington Hills, Mich., before transferring to Germany in 2005, where he served as chief operating officer of Daimler Financial Services Europe and member of the board at Mercedes-Benz Bank.
Exler returned to the U.S. in 2010 after being appointed vice president for Mercedes-Benz Financial Services USA.
Originally from Austria, Exler studied at Johannes Kepler University in Linz, where he received his doctorate in law. He also holds a master of laws from the University of Chicago and currently resides in Brookhaven, GA.
Mercedes-Benz USA (MBUSA), headquartered in Atlanta, is responsible for the distribution, marketing and customer service for all Mercedes-Benz products in the United States.