Discover Beauty Within to Cover Beauty Trends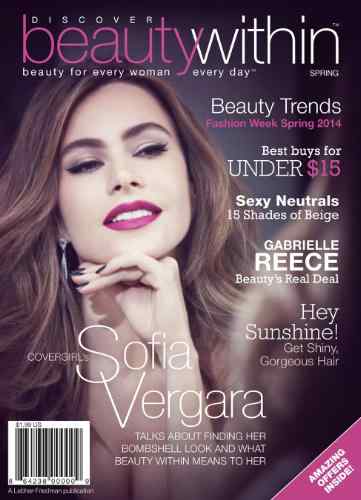 Lebhar-Friedman Publishing, in collaboration with Walgreens, announces the launch of Discover Beauty Within, the first exclusive, beauty publication for the mass retailer.
The quarterly publication will make its U.S. debut at the end of March at all Walgreens, except in Puerto Rico, and Duane Reade drugstores.
"The publication will feature candid interviews with empowering women like Sofia Vergara and Gabrielle Reece," said Steven Dixon, publisher.
[ Also Read: Gabby Reece Signs Modeling Deal for Kowa's NutriDiet ]
Discover Beauty Within is intended to educate and inform on the latest beauty trends and products. It also will inspire women to take action every day to look good and feel good.
The publication is focused on providing Walgreens and Duane Reade customers with timely editorial content and valuable coupons on behalf of the retailers' merchandising partners.
Discover Beauty Within will have an online counterpart containing exclusive content and interactive features, updated on a daily basis.