Dodge Challenger R/T Shaker Ready to Roll Out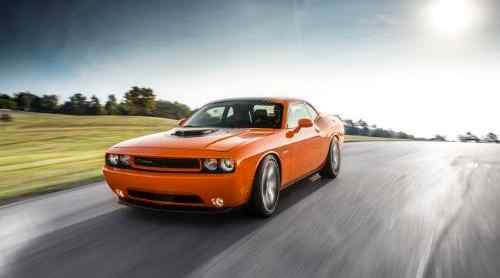 The new Dodge Challenger R/T Shaker models with their functional throwback "Shaker" hoods are making their way to Dodge dealers.
After it was initially introduced at the Specialty Equipment Market Association (SEMA) show in Las Vegas in November, according to the company, Dodge dealers ordered the entire production run for the 2014 Dodge Challenger R/T Shaker in just four days.
Dodge received 2,000 dealer orders from January 7 through January 10 after orders were opened.
[ Click here for details on Digital Marketing Services ]
"Based on this strong initial demand, it's clear that our customers are excited about the return of the legendary Shaker model, which was engineered for enthusiasts who asked for even more attitude and a dose of muscle car heritage," said Tim Kuniskis, president and CEO of the Dodge Brand.
"The 5.7-liter HEMI V-8 engine with the unique hood and intake design makes this performance car an instant classic – much like the original 1970 Challenger R/T with the Shaker hood."
[ Also Read: Lipton Partners Disney Muppets for Academy Awards ]
The new 2014 Dodge Challenger R/T Shakers are shipping out of the Brampton (Ont.) Assembly Plant and starting to arrive at Dodge dealerships now.
Pricing for this model starts at $36,995 U.S. ($37,495 with the custom one-of-a-kind hood-to-tail stripes), representing a walk of $2,500 from the Challenger R/T Classic for all of the unique features of this limited production model.
The new Challenger R/T Shaker is available in Billet Silver Metallic, Bright White, Pitch Black, Plum Crazy, TorRed and vibrant Header Orange.