First Lady Michelle Obama Says Let's Move!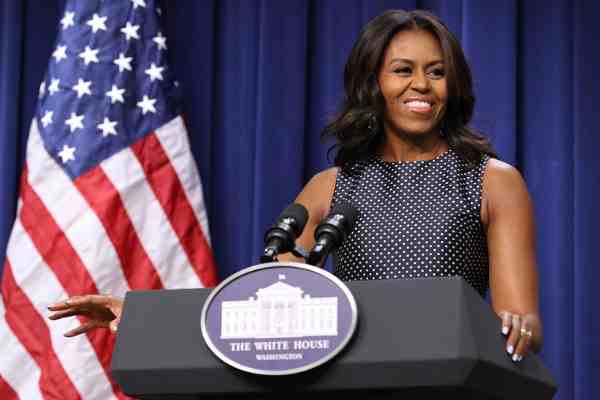 The National League of Cities (NLC) joined First Lady Michelle Obama at the White House Wednesday to announce that 500 cities, towns and counties have committed to the five goals in the Let's Move! Cities, Towns and Counties (LMCTC) initiative since July 2012.
This milestone was announced at a celebratory event honoring the achievements made by local elected officials participating in the initiative.
LMCTC is a key part of the Let's Move! initiative and helps local elected officials, their staff and communities ensure all children grow up healthy and have the ability to reach their full potential.
[ First Lady Michelle Obama Says Reach Higher ]
"Together, over the past five years, we have built what we call a movement on behalf of our kids' health. We have truly changed the culture around how we live and eat in this country," said First Lady Michelle Obama at the White House event. "Child nutrition is not about politics. This is about giving our children a fair shot in life, and ensuring that they have everything they need to fill their boundless potential."
[ Michelle Obama Launches Healthy Recipe Challenge ]
The 500 cities, towns and counties honored at the event come from all 50 states, the District of Columbia and the Commonwealth of the Northern Mariana Islands. To date, approximately 80 million Americans live in a city, town or county participating in LMCTC.
At the event, the First Lady also recognized the 52 communities that have achieved gold medals in each of the five goal areas, which include providing healthy school meals, opportunities for physical activity during and outside of school, and healthier earlier care and education programs.
This number is expected to grow as more local leaders take advantage of their unique position to ensure the health and well-being of young people today and that of future generations is a priority.