Five Coolest Gadgets for 2015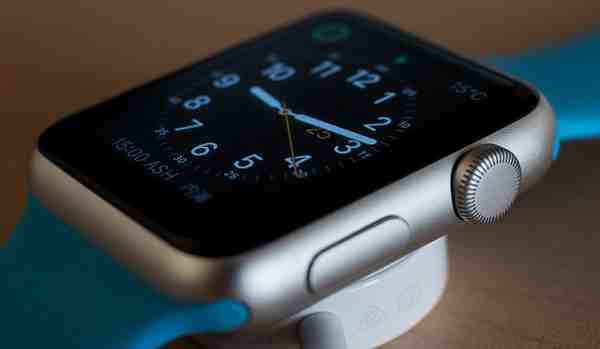 Whether you're indulging in some entertainment, boosting your productivity or simply looking for ways in which to increase your cool quotient, there's a gadget for it. But in 2015, when new-fangled pieces of techno-gadgetry are being released every other day, it can be hard to discern the mundane from the ground-shaking. To help, here are five of our favourite of this year's gadgets.
Apple Watch
Released in February to much fanfare, the Apple Watch has brought the excellent production values of the Californian tech giant to the fledgling wearable tech world. Although still nascent in terms of software and apps, all manner of things are being developed for the new device.
Online gaming companies such as Uptown Aces are coming up with new, innovative ways in which to afford gamers the chance to play; companies looking in to the internet of things are developing home-awareness apps; and apps in which to boost one's athletic prowess are all either here or in the pipeline, making wearables some of the coolest online-enabled gadgets around.
LG G Flex 2
LG's second attempt at producing a curvy, bend-able smartphone is a joy, and boy, does it look beautiful! With a 5.5 inch display, fast Snapdragon 810 chip and 2GB of RAM, all running on the new Android 5.0 Lollipop operating system, this is the smartphone of the future, and one that is durable, useful and pretty all at the same time!
Polaroid Socialmatic
In a world populated by selfies, instagrams and DSLRs, it's nice to see a photography manufacturer going back to basics with a film-orientated camera, the Polaroid Socialmatic. This snazzy little gadget lets users take 14 megapixel images and print them off on 2 inch by 3 inch ink-free prints, all from the same, utterly tiny, device.
3Doodler 2.0
3D printing has been a hot innovation for some time, however up until now the printers themselves have been large, expensive and rather cumbrous. Not the 3Doodler 2.0 though! This amazing little pen-sized printer lets you 'draw' whatever item you'd like, producing a heated plastic filament that cools instantly, allowing users to draw decorations, models, jewellery or pieces of art.
G-Drive ev SSD
When it comes down to next-generation data storage, there's no better technology than solid state drives, and the G-Drive ev SSD is one of the best external drives out there. With USB 3.0 functionality and 512GB of storage, you'll be able to transfer files at incredibly fast, 400MB/s speeds, or 480MB/s with Apple's Thunderbolt.
Photo courtesy: Pixabay