Flydubai to Commence Operations to Chennai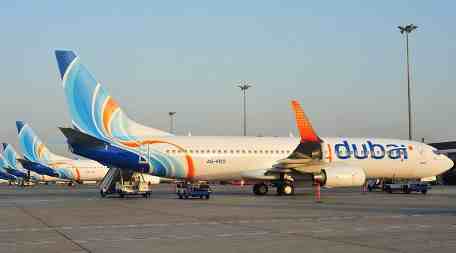 Dubai-based Flydubai has announced the addition of three new routes to its network. Flights to Chennai, Hargeisa and Nejran will commence in the first quarter of 2015, further expanding the carrier's footprint to 89 destinations in 46 countries.
With the addition of Nejran, Flydubai now operates to 12 cities in Saudi Arabia. The carrier will serve Nejran with four weekly flights from the UAE from 10 January 2015.
[ Also Read: American Airlines to Add Internet Access to Regional Jets ]
From 05 March 2015, Flydubai will become the first carrier to operate to Hargeisa, Somaliland from Dubai with four weekly flights. Flydubai has expanded its network in Africa in 2014 to 13 points served by 60 weekly flights.
Chennai, Flydubai's eighth destination in India, will be served with three flights a week from 31 March 2015, bringing the total number of weekly flights operated by Flydubai to the market to 29.
Flydubai has a fleet of 43 new Next-Generation Boeing 737-800 aircraft and operates more than 1,200 flights a week across the Middle East, GCC, Africa, Caucasus, Central Asia, Europe and the Indian Subcontinent.