Former First Lady Laura Bush Taking Care of Texas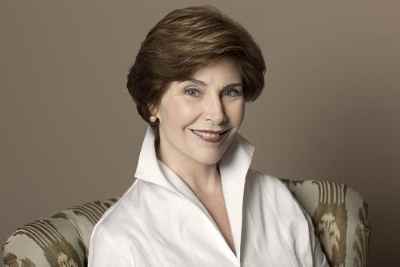 Former First Lady Laura Bush will deliver the keynote address at the closing noon luncheon of the 49th Texas Legislative Conference. Bush will speak about the Taking Care of Texas initiative she founded to promote the mutual benefits of economics and conservation.
According to Conference Advisory Committee Chair Carlton Schwab, Mrs. Bush and her Taking Care of Texas project ties in perfectly with this year's conference themes of energy exploration, Texas infrastructure and leadership.
[ Hillary Clinton Speaks About the Deaths of African-American Men ]
The 49th Texas Legislative Conference kicks off Thursday evening, March 26, with a reception for the 2015 Texan of the Year, Texas House Speaker Joe Straus.
Straus returns to the conference the next morning to deliver the opening address, followed by three consecutive panels featuring the Economics of Energy Exploration moderated by Nobel-nominated economist Ray Perryman, Federal Intervention and Texas Infrastructure moderated by Evan Smith of the Texas Tribune, and New Leadership Dynamics at the Capitol moderated by Harvey Kronberg of The Quorum Report with media pundits.