General Nicholson to Lead NATO Security in Afghanistan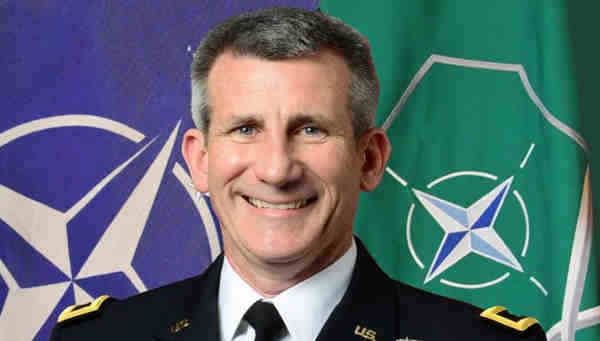 General John "Mick" Nicholson assumes command of NATO's Resolute Support mission from General John F. Campbell, NATO said in a statement released today.
As commander of the Resolute Support mission, General Nicholson will lead NATO's effort to train, advise and assist the Afghan security forces and institutions, and help them further improve their effectiveness and sustainability.
Immediately before his appointment, he served with distinction as Commander of NATO's Allied Land Command.
General Nicholson has previously served in multiple roles in Afghanistan, including as Deputy Chief of Staff of Operations for the International Security Assistance Force.
Photo courtesy: NATO