Guitarist Jimi Hendrix Honored with Forever Stamp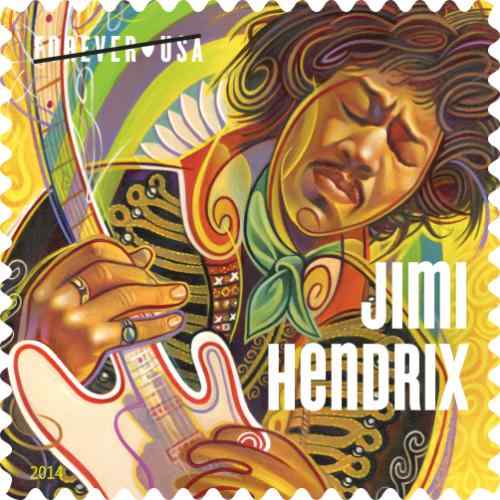 The U.S. Postal Service takes center stage on the SXSW Outdoor Stage at Butler Park with the dedication of the Jimi Hendrix Forever Stamp.
Widely recognized as one of the most creative and influential musicians of the 20th century, Hendrix displayed an innovative style that embraced the influences of rock, R&B, modern jazz and the blues, inspiring musical artists of his era and beyond.
The Jimi Hendrix Forever Stamp goes on sale today at Post Offices, online at usps.com/stamps and at the Postal Store on eBay at ebay.com/stamps.
[ Also Read: Samsung Creates Digital Music Platform for Emerging Artists ]
"Combining influences from rock, modern jazz, soul and the blues with his own innovations, Jimi Hendrix helped found three new genres of music — heavy metal, jazz fusion and funk — and in doing so, left behind an indelible mark on pop music and popular culture generally," said Joseph Corbett, chief financial officer and executive vice president, U.S. Postal Service.
"I'm especially pleased that we continue celebrating our Music Icons stamp series with the issuance of the Jimi Hendrix Forever Stamp," Corbett said.
[ Also Read: Shakira to Star in Activia Dance-Themed Ad ]
Janie Hendrix, sister to the late Jimi Hendrix, joined Corbett to dedicate the stamp.
Jimi Hendrix was born in Seattle, WA, Nov. 27, 1942. Originally named Johnny Allen Hendrix, his name was later changed by his father to James Marshall Hendrix.
Entirely self-taught, he had to adjust his first right-handed guitar to his left-handed playing; he restrung it upside down and turned the instrument around to play it. The teenager soon began playing with bands in the Seattle area.