Hillary Down, Trump Up in the U.S. Election Race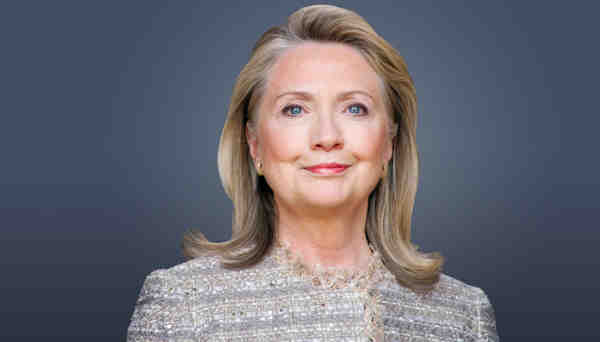 A new national poll of America's 18- to 29- year-olds by Harvard's Institute of Politics (IOP), at the John F. Kennedy School of Government, finds Donald Trump (22%) and Ben Carson (20%) locked in a dead-heat as young Republicans' first choice in their party's presidential primary.
Young Democrats are giving the edge to Bernie Sanders (41%) over Hillary Clinton (35%) as the top selection in their presidential primary.
Overall, a majority (56%) of 18- to 29- year-olds prefer a Democrat win the 2016 campaign for president over a Republican, a net increase of five points since the IOP's spring 2015 survey was released.
The IOP's newest poll results also show – in the wake of the mid-November Paris terrorist attacks – a solid majority (60%) support the U.S. committing ground troops to defeat ISIS.
[ Has Obama Failed in the Fight Against ISIS Terrorism? ]
When asked how likely they would be to serve, 16% said they "have already," "would definitely" or "would strongly consider" joining the U.S. military to combat ISIS if additional troops were needed.
"For 15 years, the IOP has polled Millennials, the largest generation in U.S. history," said Harvard Institute of Politics director Maggie Williams.
"Our fall poll shows they are deeply divided about who should lead America, focused on candidate integrity and split over whether the American Dream is alive or not. We are hopeful that political leaders will inspire and include this generation in conversations about the future of their country."
[ Online Poll: Do You Accept Narendra Modi as Prime Minister of India? ]
The IOP's 28th major release since 2000, the GFK-KnowledgePanel survey of 2,011 18- to 29- year-old U.S. citizens was conducted online with the Government and Academic Research team of GfK for the IOP between October 30 and November 9, 2015.
Harvard University's Institute of Politics (IOP), located at the John F. Kennedy School of Government, was established in 1966 as a memorial to President Kennedy.
A detailed report on the poll's findings is available online.
Photo courtesy: Hillary Clinton Office