Honda FCV Concept Makes World Debut in Japan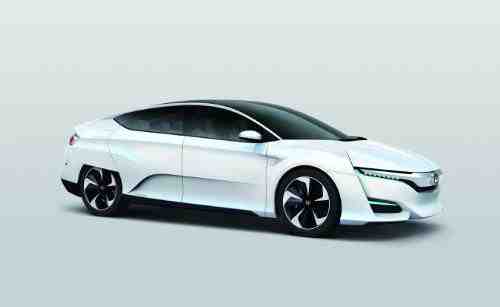 The Honda FCV Concept, Honda's fuel-cell vehicle concept, made its world debut Sunday in Japan.
The Honda FCV Concept showcases the styling evolution of Honda's fuel-cell vehicle anticipated to launch in Japan by March of 2016, followed by U.S. and Europe.
As the next progression in Honda's dynamic FCV styling, the Honda FCV Concept features a low and wide aerodynamic body with clean character lines.
[ Also Read: How Hyundai Uses Online Reviews for Customer Satisfaction ]
The interior strives to achieve harmony between man and machine by taking advantage of new powertrain packaging efficiencies delivering even greater passenger space than its predecessor, the FCX Clarity, including seating for up to five people.
In an effort to support the wider introduction of fuel-cell vehicles, Honda will make an announcement at the 2014 Los Angeles Auto Show about its plan to help expand and accelerate California's public hydrogen refueling station network.