Honeywell to Provide Turbos to Scuderia Ferrari in Formula 1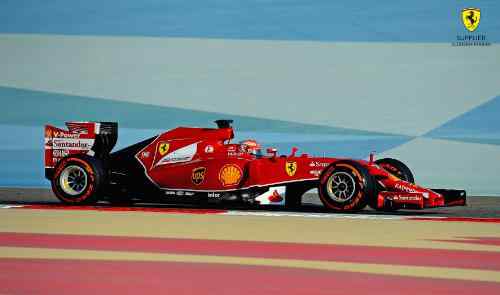 Honeywell (NYSE: HON) Turbo Technologies will boost the engines of the Scuderia Ferrari Formula 1 car in 2014.
Formula 1 is adopting a new rules package that requires cars to be turbocharged marking a new technical era for the global motorsport racing.
Honeywell will support the Scuderia Ferrari team with the technical challenge of moving to an all-new turbocharged 1.6L V6 engine from a 2.4L naturally aspirated V8 configuration used from 2006 through 2013.
This downsized 1.6L engine will produce the equivalent power of a production Honeywell turbocharged 16L commercial vehicle engine.
The new downsized turbo engines are also designed with the latest in energy recovery technology to support other systems in the race car.
"To win in Formula 1, our powertrain system must have no weak links," said Luca Marmorini, Scuderia Ferrari Engine and Electronics Director.
As Formula 1 adopts global passenger car trends for downsizing and turbocharging to improve fuel economy and emissions without sacrificing driving performance, its 2014 engine formula represents a closer look at specific technologies – including in the area of heat energy recovery — which could shape more advanced passenger vehicles in the years to come.
Honeywell is a diversified technology and manufacturing company, serving customers with aerospace products and services; control technologies for buildings, homes and industry; turbochargers; and performance materials.
Based in Morris Township, N.J., Honeywell's shares are traded on the New York, London, and Chicago Stock Exchanges.