How Swiss Watch Brands Plan to Use Google Glass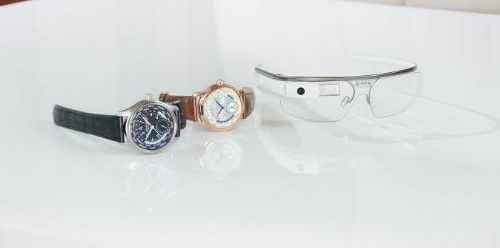 Google Glass enters the luxury timepiece market, as Swiss watch brands Frederique Constant and Alpina have incorporated the fledgling technology into their 2014 brand strategies.
As part of the Official Google Glass Explorer Program, brands are laying a foundation that will forevermore change how luxury timepieces are merchandized, marketed, and shared.
Executives from the luxury watch brands quickly deemed the introduction of Google Glass important to the growth and development in both business-to-business and business-to-consumer capacities.
The new device will transform the brands' processes of training and communicating with its representatives worldwide, beginning first with a new approach to merchandising.
Upon visiting over 2,800 retail locations across the globe, sales representatives ensure that Frederique Constant and Alpina displays are merchandised in accordance with brand guidelines.
To date, sales representatives deliver photos of their remerchandised and replenished displays back to the shared internal database via an in-house developed iPad/Android App.
The insertion of Google Glass capabilities into this process allows brand directors to create brief and easily understandable 'How To' videos from the first person point of view.
Now brand sales representatives will be able to access tutorials on merchandising, technical functionality of timepieces and more in an on-demand setting.
Executives from Frederique Constant and Alpina plan to embrace Google Glass as a tool not only used to enhance merchandising and internal training, but also for internal research and development practices, generation of unique content such as the assembly of in-house movements from the watchmaker's perspective, or a virtual tour of the brands' design team and master watchmakers at work in Plan-les-Ouates, Switzerland.