How to Accelerate an End to the Syrian Conflict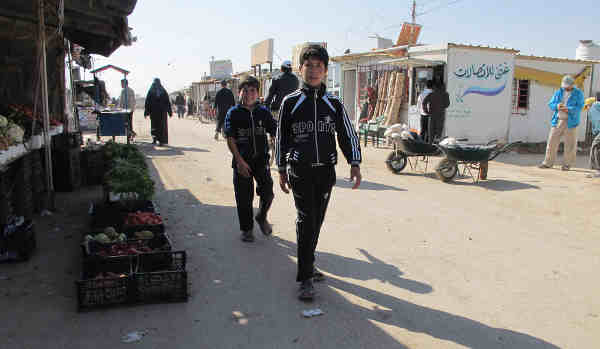 Meeting in Vienna on November 14, 2015 as the International Syria Support Group (ISSG), the Arab League, China, Egypt, the EU, France, Germany, Iran, Iraq, Italy, Jordan, Lebanon, Oman, Qatar, Russia, Saudi Arabia, Turkey, United Arab Emirates, the United Kingdom, the United Nations, and the United States discussed factors to accelerate an end to the Syrian conflict.
According to the U.S. Department of State, the participants began with a moment of silence for the victims of the terrorist attacks of November 13 in Paris and the recent attacks in Beirut, Iraq, Ankara, and Egypt. The members unanimously condemned the attacks against civilians and stood with the people of France.
[ Syria Crisis: Now Increased Awareness Among Americans ]
The members of the ISSG expressed a sense of urgency to end the suffering of the Syrian people, the physical destruction of Syria, the destabilization of the region, and the resulting increase in terrorists drawn to the fighting in Syria, according to the statement issued by the U.S. Department of State.
The ISSG acknowledged the close linkage between a ceasefire and a parallel political process pursuant to the 2012 Geneva Communique, and that both initiatives should move ahead expeditiously.
[ Are You Aware of the Severity of Syria Crisis? ]
They stated their commitment to ensure a Syrian-led and Syrian-owned political transition based on the Geneva Communique in its entirety. The group reached a common understanding on several key issues.
The group agreed to support and work to implement a nationwide ceasefire in Syria to come into effect as soon as the representatives of the Syrian government and the opposition have begun initial steps towards the transition under UN auspices on the basis of the Geneva Communique.
[ Top Locations from Where Twitter Users Support ISIS Terrorists ]
The five Permanent Members of the UN Security Council pledged to support a UNSC resolution to empower a UN-endorsed ceasefire monitoring mission in those parts of the country where monitors would not come under threat of attacks from terrorists, and to support a political transition process in accordance with the Geneva Communique.
Regarding the fight against terrorism, and pursuant to clause 6 of the Vienna Communique, the ISSG reiterated that Da'esh, Nusra, and other terrorist groups, as designated by the UN Security Council, and further, as agreed by the participants and endorsed by the UN Security Council, must be defeated.
The Hashemite Kingdom of Jordan agreed to help develop among intelligence and military community representatives a common understanding of groups and individuals for possible determination as terrorists, with a target of completion by the beginning of the political process under UN auspices.
The participants expect to meet in approximately one month in order to review progress towards implementation of a ceasefire and the beginning of the political process.