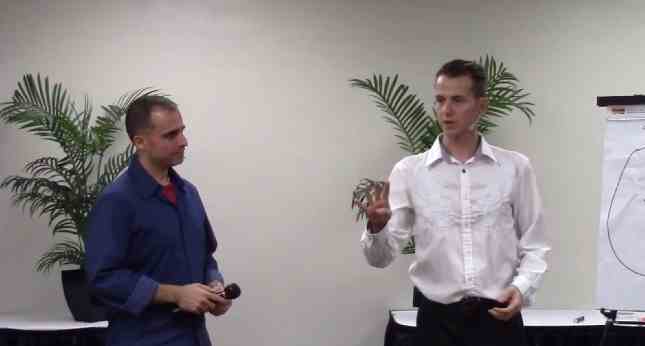 Fear is a strong emotion that is really good at holding people back. Whether the fear is of a certain action, situation, or object, fear controls many different people and lives.
Whether it is a somewhat dangerous situation or a fear someone has had since their childhood, fear is incredibly controlling and impacts everyday life. Many people spend their whole lives learning how to cope with certain fears and are still unsuccessful.
Now a new video released by Conscious Counselor explains techniques on how to overcome and conquer fear.
[ Also Read: Don't Worry, Be Happy. But How? ]
"I used to be incredibly afraid of people and I still am to a certain degree. So when I approach those complete strangers, I was incredibly terrified. What made the fear completely go away was that I focused on a part of my body. I focused on my feet," says Conscious Counselor spokesperson, Quin.
Quin continues to say that focusing on his feet made him incredibly grounded and poised. By having this type of stance, it allowed Quin to speak to the strangers he was afraid of with ease.
One of the most powerful ways to conquer fear is to ask oneself what exactly they are afraid of. By imagining the worst scenario possible, more logic is brought to the fear and thus overcome.
Quin says that in the end those learning how to overcome fear will realize how irrational or over thought some fears can be. Participants in this exercise will be ready to battle fear in order to conquer what is often times holding them back in many aspects of their lives.
Quin has recently started an organization called Conscious Counselor which brings to light healthy ways for living. This is for all subject matter, whether it is food or every day life. Some of his other videos are: Becoming happy and staying present, how to deal with your emotions, how to get grounded, and more.