How to Defeat ISIS Terrorists: 10-Point Plan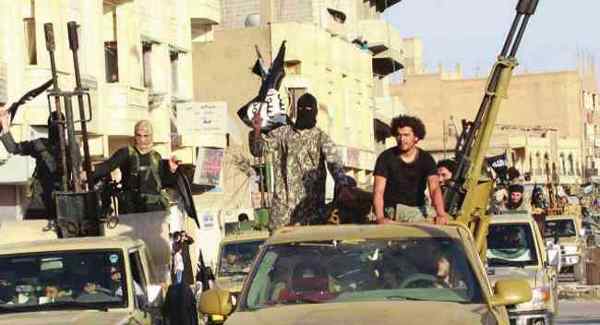 John Warren, a former infantry captain in the Marine Corps, warns that the current U.S. policy will not achieve its stated objectives of defeating ISIS / ISIL.
By Rakesh Raman
As the Islamic State of Iraq and the Levant (or Islamic State of Iraq and Syria, ISIS) gains more territorial control in the Middle East, debate grows in the U.S. over how best to combat the terrorist organization.
Last month, President Barack Obama had submitted a draft proposal to Congress that would authorize the continued use of military force against ISIL terrorists.
A White House statement said that a bipartisan AUMF against ISIL would provide a clear and powerful signal to the American people, to U.S. allies and enemies that the U.S. is united behind the effort to degrade and ultimately defeat ISIL.
[ Read: President Obama Plans to Use AUMF Against ISIS ]
The proposed AUMF takes into account the reality that ISIL as an organization is likely to evolve strategically, U.S. Defense Secretary Ash Carter said, morphing, rebranding and associating with other terrorist groups as it continues to threaten the United States and its allies.
Carter testified before the Senate Foreign Relations Committee alongside Secretary of State John F. Kerry and Chairman of the Joint Chiefs of Staff Army Gen. Martin E. Dempsey.
[ Also Read: Can Operation Inherent Resolve Defeat ISIS? ]
John Warren, a former infantry captain in the Marine Corps, warns that the current U.S. policy will not achieve its stated objectives of defeating ISIS / ISIL.
Warren, who battled Al Qaeda in Iraq and served in much of the Middle East, has put forth the following 10-point plan to defeating ISIS / ISIL in an effort to stimulate a policy debate:
Abandon policy of democratizing the Middle East. This policy runs contrary to U.S. national interests by creating power vacuums, enabling Islamic jihadists, and destabilizing the entire region.
Project strong global leadership and commitment to defeating ISIS at the Executive level
Form coalition of Arab states to provide combat troops and persuade Turkey to abandon its neutrality toward ISIS
Provide logistical support, air support, and special forces to Arab coalition
Expand U.S. Foreign Internal Defense (FID) Forces to help train ally military forces waging a counter-insurgency against Islamic jihadists
Aggressively freeze terror funds
Wage strong public relations campaign against ISIS in Middle East and Europe
Repeal $492 billion sequestration cuts to U.S. military
Secure national borders and perform comprehensive background checks on foreign visitors to prevent entry of jihadists
Control federal spending, reform entitlements, and repeal damaging regulations such as limiting oil exports
John Warren is the founder and CEO of Lima One Capital, a specialty mortgage finance company. Prior to founding Lima One Capital, Warren served four years on active duty as an infantry officer in the United States Marine Corps.
In March of 2006, he deployed with 3rd Battalion, 8th Marines to Ramadi, Iraq where he spent seven months conducting combat operations against insurgent forces.
Warren says he planned and led over 300 combat missions in Iraq, including the first Iraqi Police raid within the city of Ramadi.
Shortly after his return from Ramadi, Iraq, Warren participated in his second deployment to the Middle East with the 22nd Marine Expeditionary Unit. Warren left the Marine Corps with the rank of Captain.
By Rakesh Raman, the managing editor of RMN Company
You also can read: More Articles by the RMN Editor, Rakesh Raman
This article is part of our RMN editorial section
Wars and Conflicts
that carries related news and views from all parts of the world.