Hurricane Katrina: U.S. Children Still at Risk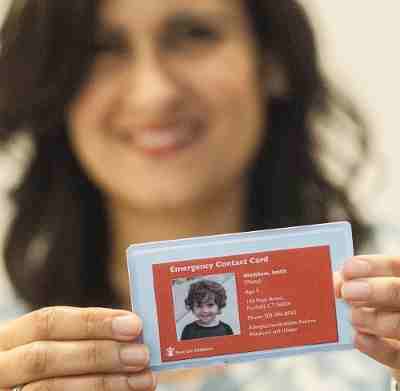 Ten years after Hurricane Katrina exposed the widespread neglect of children in U.S. emergency planning, most recommendations of the national commission created to address those gaps remain unfulfilled, a new Save the Children report shows.
Nearly four in five of the recommendations issued by the National Commission on Children and Disasters in its 2010 final report have not been fully met, according to the new national disaster report card, titled: "Still at Risk: U.S. Children 10 Years After Hurricane Katrina."
Hurricane Katrina had a devastating impact on children, displacing hundreds of thousands of kids from their homes, schools and communities, stranding many in unsafe sheltering and temporary housing conditions — sometimes separated from their families for weeks at a time — and leaving tens of thousands of traumatized children without adequate services to help them recover.
[ RMN Kids: Edutainment Site for Children ]
A subsequent investigation by the bipartisan National Commission on Children and Disasters, appointed by President George W. Bush and Congress, identified major gaps in the nation's ability to protect U.S. children across 11 areas of disaster planning – including mental health, emergency medical services, child care, education, sheltering, housing and evacuation.
In the first comprehensive review of the commission's 81 recommendations to address those gaps, the new report finds that only 17 have been fully met, with an additional 44 still a work in progress. The remaining recommendations – 20 in all – have not been addressed.
[ What Are the Cell Phone and Wireless Risks to Children? ]
"A decade after the nation's Katrina wake-up call, it's unacceptable that children across the country still face unnecessary risks to their safety, health, emotional wellbeing and long-term development should disaster strike," said Carolyn Miles, president and CEO of Save the Children.
"We know children's unique needs make them especially vulnerable during and after emergencies. Our nation's children deserve better without further delay."
Despite important efforts to address children's disaster-related needs at federal agencies, the new report concludes that more significant progress on the commission's recommendations has been hampered by:
1) a lack of leadership and accountability on children in disasters, including designated point-people at the White House and every relevant federal agency;
2) inadequate Congressional funding; and
3) insufficient coordination between federal, state and local governments.
Save the Children also encourages families to take action. Its new "Stay Connected" campaign urges parents to create emergency contact cards with a free online tool. These can serve as a lifeline to children if disaster strikes.
In the picture above: Save the Children's "Stay Connected" campaign calls on parents to create emergency contact cards. These can serve as a lifeline to children when disasters separate families. After Hurricane Katrina, there were 5,000 reports of missing children. Credit: Susan Warner / Save the Children