Hyatt Plans Its First Andaz Hotel in Canada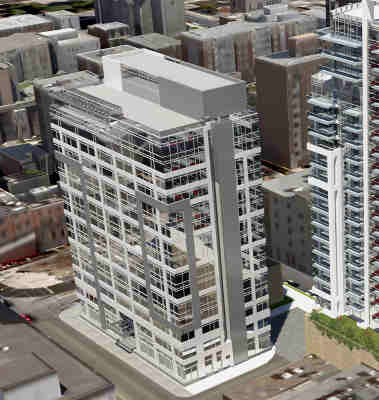 Hyatt Hotels Corporation (NYSE: H) has announced that a Hyatt affiliate has entered into a management contract with Claridge Homes for an Andaz hotel in Ottawa, Ontario, Canada.
When Andaz Ottawa Byward Market opens in mid-2016, it will become the first Andaz-branded hotel in Canada as well as the city's first hotel under Hyatt's brand portfolio.
Andaz Ottawa Byward Market will join Andaz hotels currently located in cities including London, New York, Los Angeles, Shanghai, and Tokyo.
The 200-room Andaz Ottawa Byward Market will be located at 325 Dalhousie Street in Ottawa's famed Byward Market neighborhood.

Andaz Ottawa Byward Market will collaborate with local artists, musicians, designers, and other cultural influencers to deliver events and programs on themes unique to its location in Ottawa.
The Andaz Salon, the brand's signature cultural program, features interactive, on-property and virtual events conceived to support and nurture each hotel's community of emerging talent.
The distinctive spaces at Andaz Ottawa Byward Market will stage creative Andaz Salon events, ranging from talks to exhibitions to live performances. These events can also be experienced through the Andaz Salon website.