Hyundai Features Five Concepts at SEMA Show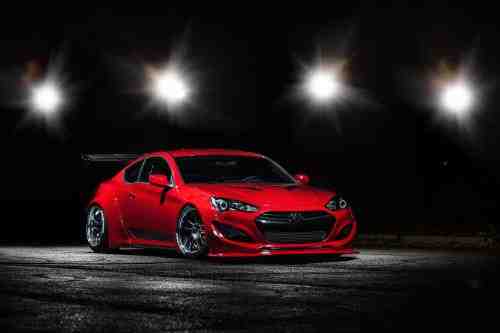 Hyundai has teamed up with automotive tuning community for SEMA 2014. This year, Hyundai focuses on the performance and tuning capabilities of its newest models, the 2015 Genesis and 2015 Sonata.
Also featured in this year's roster is the four-cylinder 2014 Genesis Coupe, and Hyundai Veloster Turbo wrapped in a custom, Hyundai Quaker State livery.
Hyundai will be showcasing these creations at its SEMA display in Central Hall at the Las Vegas Convention Center, Nov. 4-7, 2014.
The lineup of Hyundai vehicles includes:
ARK Performance AR550 Genesis Sedan
Bisimoto Engineering Sonata
Blood Type Racing Genesis Coupe
JP Edition Sonata
Toca Signature Edition Genesis Sedan
"Every year we invite some of the biggest names in the aftermarket tuning community to build some of the most exciting vehicles at SEMA," said Mike O'Brien, vice president, Product and Corporate Planning, Hyundai Motor America. "We wanted this year's builders to develop performance and luxury in tandem, and from what you see from our lineup of vehicles, they have exceeded our goals on every measure."
Hyundai Motor America, headquartered in Fountain Valley, Calif., is a subsidiary of Hyundai Motor Co. of Korea.