Japan Helps India Launch First High-Speed Rail Project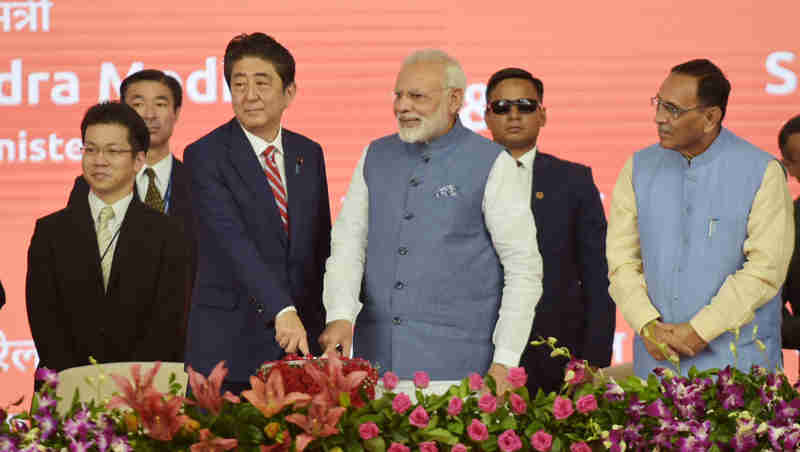 India's Prime Minister Narendra Modi and Japanese Prime Minister Shinzo Abe today jointly laid the foundation stone for India's first high-speed rail project between Mumbai and Ahmedabad.
Speaking on the occasion in Ahmedabad, Modi said that the bullet train project will provide speed and progress, and deliver results quickly. He said the Government's focus is on increasing productivity through high-speed connectivity.
Modi thanked Japan for the technical and financial help given to India for this project, adding that a new economic system is being developed along the Mumbai-Ahmedabad corridor, and the entire area would become a single economic zone.
[ Will Bullet Train Succeed in India? ]
Modi said the technology transfer envisaged in this project will benefit Indian Railways, and boost the "Make in India" initiative. He said the project would be eco-friendly as well as human-friendly, adding that "high-speed corridors" would be regions for rapid growth in the future.
Earlier, Japanese Prime Minister Shinzo Abe said that the India-Japan partnership is special, strategic and global. He said that he hopes to see the beauty of India through the windows of the Bullet Train.
Photo / Video courtesy: Press Information Bureau