Jim Beam with Mila Kunis to Make History
Jim Beam, the world's leading Bourbon, and actress Mila Kunis are teaming up to "make history" in 2014 and beyond.
Kunis joins the Jim Beam family as a global partner and spokesperson, and will play a leading role in Jim Beam's new Make History multi-media brand campaign that will reach more than 100 markets worldwide.
The television campaign featuring Kunis will premiere in the next few months in the brand's largest markets, including the U.S., Australia and Germany.
It will premiere three new television commercials featuring Kunis in the U.S. in mid-February and will roll out in markets worldwide over the next few months.
Kunis will also be featured in retail materials and content on Jim Beam's website, Facebook, and Twitter.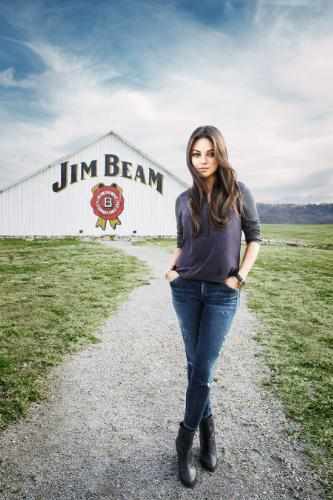 "As a fan of bourbon and a huge proponent of making history, I am thrilled to be the newest member of the Jim Beam family," said Kunis.