Journalists Launch Campaign: Free Austin Tice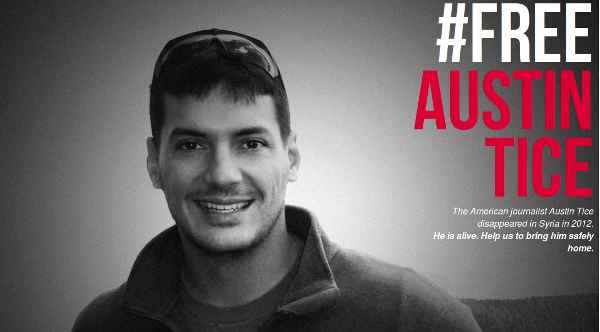 By Rakesh Raman
Reporters Without Borders (RWB), a non-profit organisation based in France, has launched an online campaign #FreeAustinTice to get a kidnapped American journalist released.
Austin Bennett Tice went to Syria in 2012 as a freelance journalist to report on the conflict there. Two days after his 31st birthday, on August 13, 2012, his family and friends lost contact with Austin, as he was preparing to travel from Daraya – near Syrian capital Damascus – to Beirut, Lebanon.
While it was believed that ISIS (Islamic State of Iraq and Syria) might have kidnapped him, RWB informs that Austin is not held by ISIS.
[ Pulitzer Center to Discuss the Risks to Freelance Journalists ]
Austin's family has created a website asking people to inform them about Austin, if they can.
Meanwhile, FBI has also put Austin's details under the "Kidnapping" section of its website, asking people to inform FBI if they have any information about him.
Now RWB is inviting people to sign the online petition and join Austin's parents to urge the US Administration to do everything possible to bring their son safely home.
The #FreeAustinTice campaign launched by Reporters Without Borders (RWB) is supported by partners including Gannett & USA TODAY, GlobalPost, Hearst Newspapers Group, National Press Club, Newseum, New York Times, TalkRadioNews, The Atlantic Media Group, The GroundTruth Project, The Huffington Post, The McClatchy Newspapers, and The Washington Post.
By Rakesh Raman, the managing editor of RMN Company
You also can read: More Articles by the RMN Editor, Rakesh Raman
Photos courtesy: RWB