Kerala Tourism Online Video Quiz on Ayurveda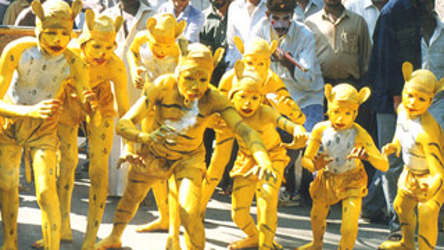 Kerala Tourism in India has introduced a new scheme – Online Video Quiz on Ayurveda.
This 30 days web based campaign intends to share the knowledge of ayurveda with travellers and the general public. The questions are designed to impart a basic knowledge of Ayurveda.
One question will be uploaded every day and the participants will get a period of 24 hours to answer the same. There are a wide range of gifts. And 15 winners will get a free 3 day ayurveda package, according to Kerala Tourism.
[ Click here for details on Digital Marketing Services ]
Those who wish to participate in the quiz programme should register for the competition. Details of the competition and link for online registration are available at Kerala Tourism website.
The programme is conducted by Invis Multimedia, the consultant IT solution provider of Kerala Tourism. The announcement was made today, Feb. 26.
Department of Tourism, Government of Kerala popularly known as Kerala Tourism is the official agency for promoting destination Kerala, state of the Republic of India.
Kerala is famous for backwaters, beaches, hill stations, ayurvedic rejuvenation, martial arts, and performing arts.
In the picture above: Pulikali, also called Kaduvakali, is a folk dance of Kerala performed during onam festival.
Photo courtesy: Kerala Tourism